Terms & Condition
Please read carefully the Terms & Conditions of Service
ALL CONTENT PROVIDED ON the SITE AND THE MSR Social Networks IS PROVIDED "as is", WITH ALL FAULTS, WITHOUT WARRANTY OF ANY KIND, EITHER express or implied, noninfringement of any intellectual or other proprietary rights OR ARISING FROM A COURSE OF DEALING, USAGE, OR TRADE PRACTICE.
You may submit content, including text, images, photographs to the MSR Social Networks (collectively, "

User Generated Content

"), provided that you abide by these common sense rules:
If you post it, you own it

Think twice before you publish. Would you want your other users , friends, colleagues, or others of the MSR Network to read or see the content you post? Keep in mind that even if original content can be deleted, the content that is shared and distributed through an array of channels can be reposted, searched, and found on the Internet.

Treat others like you want to be treated

Be respectful of others' opinions and beliefs. Use common courtesy when posting content: refrain from abusive, obscene, or offensive language, images, or links. Do not post content from, or links to, Internet sites that feature sexual content, gambling, or that advocate intolerance of others; and do not create such content on MSR's Social Networks.

Do not post confidential or proprietary information

By posting content to MSR's Social Networks, you are agreeing to allow anyone with access to MSR's Social Networks to access it and use it without restriction, except with regard to any applicable intellectual property rights that you or others may have in such content. You agree that you will not post or transmit material that is confidential or proprietary to you or a third-party.
Advertising Policy
MySchoolRoomies is an independent news publishing company providing our users with the latest news, studies and information.
MySchoolRoomies
news and information is unbiased, relevant, authoritative and trustworthy content sourced by our editorial team from credible organizations.
MySchoolRoomies
is supported by advertising. Income from advertising allows us to invest in our employees, services and technology so that we may continue creating and delivering content to our users. There is a clear and complete separation of editorial policy and advertising - advertising has no influence on our editorial policy, processes or content. Full control of editorial policy, processes and content rests with the editorial team.
We created this advertising policy so that it is clear to our users what advertising we accept, and what is advertising and what isn't. Advertising on
MySchoolRoomies
includes, but is not limited to: banners, links and sponsored content.
All advertising on the site is at
MySchoolRoomies
discretion;
MySchoolRoomies
has the right to reject, cancel and remove advertising at any time. We do not accept advertising that is for, or contains, the following:
Material that promotes, facilitates or encourages Illegal activities, products or services.
Contains actionable content under Nigeria's law.
Advertisements that contain fraudulent, false or misleading claims.
Material that promotes, facilitates or encourages hatred of any form (including, but not limited to, racism, terrorism, violence and discrimination of any kind).
Material that is in breach of any third party intellectual property rights.
Alcohol.
Tobacco.
Firearms, weapons and ammunition.
Gambling.
Pornography or related material, products or services.
Acceptance of advertising does not constitute endorsement of products, services or companies. It is the advertiser's responsibility to ensure that advertising complies with all applicable domestic and foreign laws and the rules and regulations of regulatory bodies. All advertising on
MySchoolRoomies
is clearly marked either 'advertisement' or 'sponsored content.'
For information on cookies and personal data, see our privacy policy.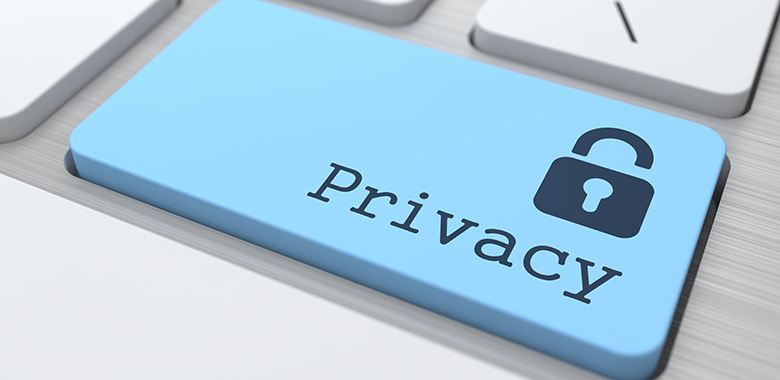 Privacy Policy
Effective Date: Jun. 21st, 2018
MySchoolRoomies(MSR), Inc., owner of
MSR
Limited, ("
MSR
", 'We', and 'Us') respects the privacy rights of our users and is committed to protecting the information collected through its web/mobile application : This privacy policy ("Privacy Policy") explains how
MSR
collects, stores, and uses the information collected in connection with
MSR
's Services. Your access to and use of the Services is subject to
MSR
's Terms of Service (the 'Terms'). Any capitalized terms used but not defined in this Privacy Policy have the meanings provided in the Terms.
BY INSTALLING, USING, REGISTERING TO OR OTHERWISE ACCESSING ANY SERVICES, YOU AGREE TO THIS PRIVACY POLICY AND GIVE AN EXPLICIT AND INFORMED CONSENT TO THE COLLECTION, USE AND PROCESSING OF YOUR PERSONAL DATA IN ACCORDANCE WITH THIS PRIVACY POLICY. IF YOU DO NOT AGREE TO THIS PRIVACY POLICY, PLEASE DO NOT VISIT, INSTALL, USE, REGISTER TO OR OTHERWISE ACCESS ANY SERVICES.
Collection and use
In visiting or using our Services, we may collect your name and email address when you choose to sign up for newsletters, submit your opinions, contact us or sign up for a referral account on our Services. We may also additionally collect your birth year, gender, zip/city marital status, Multiple Sclerosis (MS) health information (when you were diagnosed, what type of MS, what medications you're taking) when you download, sign up for or choose to talk with our agents. We use the above information to send you newsletters, respond to customer service requests, administer your account, respond to your questions and concerns, etc. This information will be used for the express purpose of having a better conversation with you. After that use, the information will be deleted and not be maintained, stored or otherwise retained by
MSR
.
As is true of most websites, we gather certain information automatically. This information may include Internet protocol (IP) addresses, browser type, Internet service provider (ISP), referring/exit pages, the files viewed on our site (e.g., HTML pages, graphics, etc.), operating system, date/time stamp, and/or clickstream data to analyze trends in the aggregate and administer the site.
Type of Information Collected:
When you visit the Website, we may collect certain non-personal information such as your Internet Protocol ("IP") address, operating system, browser type, and Internet service provider. This type of information does not identify you personally. When you register with the Website or respond to advertisements, we may also collect personal information that you provide such as your name, mailing address, email address, phone/mobile number, home country, and zip code ("Registration Information"). You have the option of also providing to us your fax umbers,
gender, age, and/or company name if you choose to register with Myschoolroomies. Further, if you have provided your phone number and posted an advertisement using your account, you agree to receive communications on the provided phone number from users of MSR which may include but not be limited to calls or text messages. We use a third-party credit card processing company for purchases, and other third party companies to monitor site traffic, which may, in some instances, store your information. By using this Website or the Service, you consent to collection, storage, and use of the personal information you provide for any of the services that we offer, and you consent to our collection of any changes or updates that you may provide to any information you provide that is collected by MSR.
Tracking technologies
MSR

and its partners use cookies or similar technologies to analyze trends, administer the website, track users' movements around the website, and to gather demographic information about our user base as a whole. You can control the use of cookies at the individual browser level, but if you choose to disable cookies, it may limit your use of certain features or functions on our website or service.
We do not ask for, access or track any location-based (precise location) information from your mobile device at any time while downloading or using our Services.
Sharing
We may share your information with third parties who provide services on our behalf to help with our business activities such as email service providers, data analyzers and business intelligence providers. These companies are authorized to use your personal information only as necessary to provide these services to us.
Personal information access, retention and choice
Upon request
MSR
will provide you with information about whether we hold, or process on behalf of a third party, any of your personal information. To request this information please contact us at contact@myschoolroomies.com or go to the 'Edit your Profile' section on your account on our Services or call us at (+234) 706-755-0620.
You may also access, correct, or request deletion of your personal information by contacting us through the above options. We will respond to these requests within a reasonable timeframe.
We may retain your information for as long as your account is active or as needed to provide you services, comply with our legal obligations, resolve disputes and enforce our agreements.
You may sign-up to receive newsletter or other communications from us. If you would like to discontinue receiving this information, you may update your email preferences by using the 'Unsubscribe' link found in emails we send to you or at your member profile on our website or by contacting us at contact@myschoolroomies.com.
We also partner with third parties and partners to display advertising on our website or to manage our advertising on other sites. Our third party partner may use cookies or similar technologies in order to provide you advertising based upon your browsing activities and interests. Please note you will continue to receive generic ads.
Legal
In certain situations,
MSR
may be required to disclose personal data in response to lawful requests by public authorities, including to meet national security or law enforcement requirements.
We may also disclose your personal information as required by law, such as to comply with a subpoena or other legal process, when we believe in good faith that disclosure is necessary to protect our rights, protect your safety or the safety of others, investigate fraud, or respond to a government request.
Security
The security of your personal information is important to us. We follow generally accepted standards to protect the personal information submitted to us, both during transmission and once it is received. If you have any questions about the security of your personal information, you can contact us at contact@myschoolroomies.com.
Changes to this policy
We may update this Privacy Policy to reflect changes to our information practices. If we make any material changes we will notify you by email (sent to the e-mail address specified in your account) or by means of a notice on this website prior to the change becoming effective. We encourage you to periodically review this page for the latest information on our privacy practices.
Disclaimer
YOU EXPRESSLY ACKNOWLEDGE AND AGREE THAT USE OF THE WEBSITE AND THE SERVICE IS ENTIRELY AT YOUR OWN RISK AND THAT THE WEBSITE AND THE SERVICE ARE PROVIDED ON AN "AS IS" OR "AS AVAILABLE" BASIS, WITHOUT ANY WARRANTIES OF ANY KIND. ALL EXPRESS AND IMPLIED WARRANTIES, INCLUDING, WITHOUT LIMITATION, THE WARRANTIES OF MERCHANTABILITY, FITNESS FOR A PARTICULAR PURPOSE, AND NON-INFRINGEMENT OF PROPRIETARY RIGHTS ARE EXPRESSLY DISCLAIMED TO THE FULLEST EXTENT PERMITTED BY LAW. TO THE FULLEST EXTENT PERMITTED BY LAW MSR, ITS OFFICERS, DIRECTORS, EMPLOYEES, AND AGENTS DISCLAIM ALL WARRANTIES, EXPRESS OR IMPLIED, IN CONNECTION WITH THE WEBSITE AND YOUR USE THEREOF. MSR MAKES NO WARRANTIES OR REPRESENTATIONS ABOUT THE ACCURACY OR COMPLETENESS OF THE WEBSITE'S CONTENT OR THE CONTENT OF ANY THIRD PARTY WEBSITES LINKED TO THE WEBSITE AND ASSUMES NO LIABILITY OR RESPONSIBILITY FOR ANY (I) ERRORS, MISTAKES, OR INACCURACIES OF CONTENT, (II) PERSONAL INJURY OR PROPERTY DAMAGE, OF ANY NATURE WHATSOEVER, RESULTING FROM YOUR ACCESS TO AND USE OF THE WEBSITE AND SERVICE, (III) ANY UNAUTHORIZED ACCESS TO OR USE OF OUR SERVERS AND/OR ANY AND ALL PERSONAL INFORMATION AND/OR FINANCIAL INFORMATION STORED THEREIN, (IV) ANY INTERRUPTION OR CESSATION OF TRANSMISSION TO OR FROM THE WEBSITE, (IV) ANY BUGS, VIRUSES, TROJAN HORSES, OR THE LIKE WHICH MAY BE TRANSMITTED TO OR THROUGH THE WEBSITE BY ANY THIRD PARTY, AND/OR (V) ANY ERRORS OR OMISSIONS IN ANY CONTENT OR FOR ANY LOSS OR DAMAGE OF ANY KIND INCURRED AS A RESULT OF THE USE OF ANY CONTENT POSTED, EMAILED, COMMUNICATED, TRANSMITTED, OR OTHERWISE MADE AVAILABLE VIA THE WEBSITE OR THE SERVICE. MSR DOES NOT WARRANT, ENDORSE, GUARANTEE, OR ASSUME RESPONSIBILITY FOR ANY PRODUCT OR SERVICE ADVERTISED OR OFFERED BY A THIRD PARTY THROUGH THE WEBSITE OR ANY HYPERLINKED WEBSITE OR FEATURED IN ANY BANNER OR OTHER ADVERTISING, AND MSR WILL NOT BE A PARTY TO OR IN ANY WAY BE RESPONSIBLE FOR MONITORING ANY TRANSACTION BETWEEN YOU AND/OR OTHER USERS AND/OR THIRD-PARTY PROVIDERS OF PRODUCTS OR SERVICES. AS WITH THE PURCHASE OF A PRODUCT OR SERVICE THROUGH ANY MEDIUM OR IN ANY ENVIRONMENT, YOU SHOULD USE YOUR BEST JUDGMENT AND EXERCISE CAUTION WHERE APPROPRIATE.